Grow Your Passive Income Every Month The EZ Way
A VIP monthly subscription allowes you:
Publishers of all levels can benefit from our easy-to-use interiors, up to the minute research, and bonus tips and tricks to make money from the world's largest marketplace.
Here's everything you get for one low monthly price:
Training and Advice
Beginners get step-by-step training on how to start a successful KDP business.
Custom Interiors
Our premium ICDP interiors are professionally designed by Pixel Pod Studio in ALL major formats (PDF, PowerPoint, Adobe InDesign, Affinity Publisher) and come with detailed instructions.
Expert Tips
Every month, we provide expert tips on how to understand and optimize your IMP listings, improve your ranking, and grow your business.

Monthly Content Guide
Every month, we provide in-depth research on the trending topics. holidays. events, and niches earn more money, right now.

Bonus Topics
Your monthly subscription also includes bonus topics like evergreen content. marketing bps, and more.
Success as a low-content publisher depends on your ability to stay ahead of the competition and attract readers with fresh, topical, creative content every month.
For just $37/month, EZPub Profits VIP helps you boost your profits with up-to-the-minute ideas, research, and training that keeps you ahead of the curve and on top of the rankings
Subscribe today for the easiest way to start and grow passive income with low-content publishing with Kindle Direct.
Looking to upgrade your existing membership? Select Upgrade or Change Your Membership from the My Membership area in your account settings.
Standard
Access to the best KDP guide in the industry

Access to our exclusive members-only Facebook group

Training and Advice on low content publishing and how to start a successful KDP business

Monthly video walk-throughs of each guide

Amazon advertising guide

Expert tips

…
VIP
Monthly bonus keyword pack

Access to the best KDP guide in the industry

Access to our exclusive members-only Facebook group

Training and Advice on low content publishing and how to start a successful KDP business

Monthly video walk-throughs of each guide

Amazon advertising guide

Expert tips
"I typically use three things when it comes to my KDP business. The first is… Book Bolt. The second is the Amazon search bar, and the third is the EZ Pub Profits guide."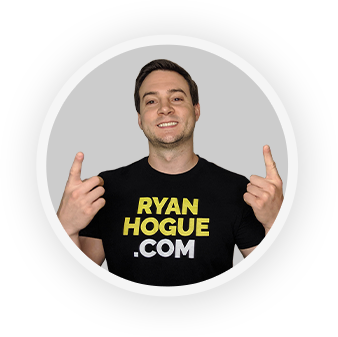 "Check it out for one month and if you hate it, you're only out $10, but if you actually use it (even if you cancel after your first month), you're going to make that $10 back, almost guaranteed."
Founder, Ryan Hogue Passive Income
"Best KDP LCB Research Guide – I can't Praise it enough!"
Founder, Low Content Book Mastery
The best research guide when it comes to kdp. You can never get enough research!"
Founder, Pixel Pod Studio